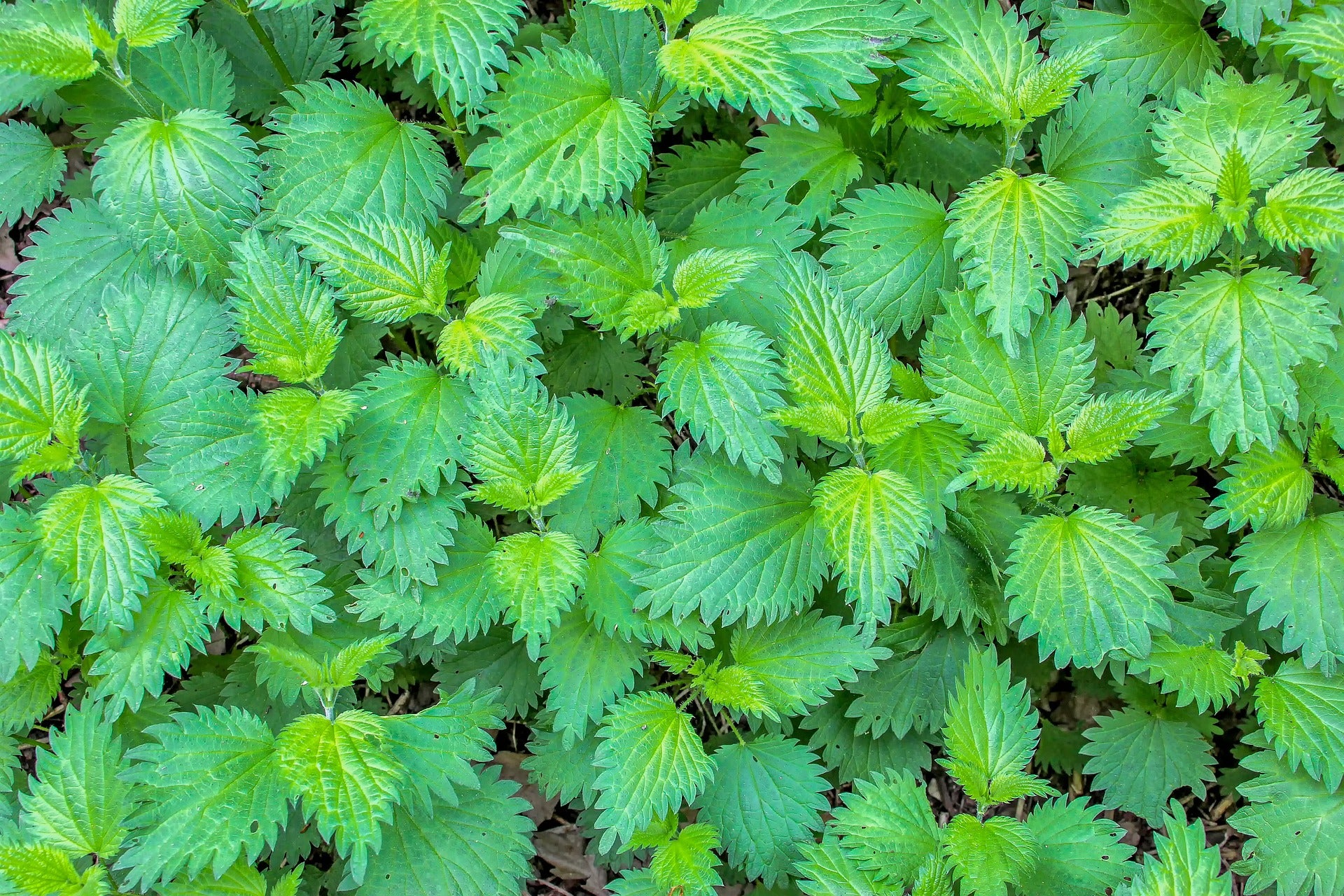 The stinging nettle – the defensive super herb
It is also called the queen of wild herbs. And rightly so. The stinging nettle grows up to a meter high on roadsides, in gardens, on meadows and in forests. Whether in the sun or in the shade, it finds its place and once it has established itself there, it is difficult to evict. Perhaps also because of her countless hairs filled with histamine and formic acid, she looks like a queen, often unapproachable. The stinging nettle is a real nutrient bomb, especially in spring, when the shoots are still young. Minerals such as iron and silicic acid, vitamins and tannic acid are just a few of their valuable ingredients.
Use of nettle hydrolate
The skin and hair in particular benefit from the active ingredients in nettles. Nettle hydrolate is the perfect care product as a hair tonic for hair loss and to strengthen the hair roots. Since the nettle can regulate the pH value of the skin, the plant water is very well suited to cleansing and caring for oily skin. Also processed in a cream, it can fully develop its balancing properties.
Applied internally, the countless vital substances stimulate all bodily functions and have a blood-cleansing effect.
Note: Hydrolates should always be stored in a cool, dark place.
Nettle hydrolate Recipe
By Anja
Ingredients
getrocknete bzw. frische Blätter der Brennnessel
Instructions
1 L Wasser in den Mixtopf des Thermomix geben, 0,7 L Wasser beim Monsi
getrocknete bzw. frische Blätter der Brennnessel in den Gareinsatz füllen
Deckel mit Destille aufsetzen und Destille wie in der Gebrauchsanweisung beschrieben starten
Im Thermomix® die Zeit auf 30 min, die Temperatur auf Varoma® und die Drehzahl auf Stufe 1 stellen.
Nach 10 - 15 min tropft das Hydrolat (ätherische Öl) ins Auffanggefäß.