Why natural products are so important to us...
... and how the idea for DIFUMA came about.
We live on the edge of the Northern Black Forest - surrounded by fruit trees and flower meadows with wild herbs. Nature has been a fundamental part of everyday life here for generations.
But of course - we don't want to hide that - this everyday life with the professional challenges and our kids is sometimes challenging. That's why we've been using a Thermomix® for many years to be able to prepare fresh ingredients as quickly as possible.
Nevertheless, when looking outside, the thought "How could we actually bring more of all the beneficial things that surround us here into our everyday life?" - And in a simple way. Hassle free. And without a learning curve.
This is how the idea came about to use the Thermomix® for the production of hydrosols from herbs and natural products from our area. - And from this idea, after many prototypes and some manual skill, the first version of our DIFUMA still emerged.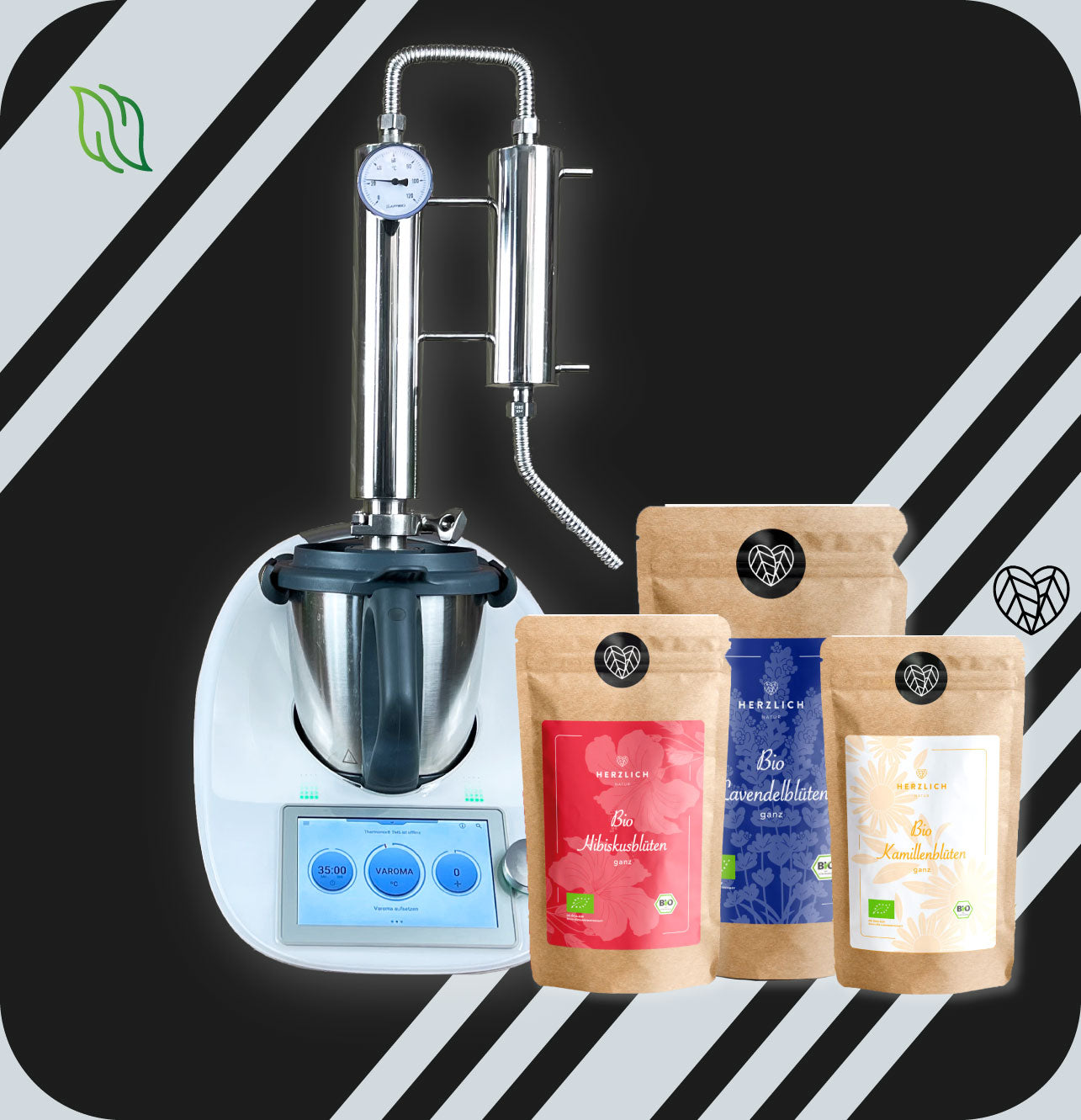 Common quality requirements.
Our cooperation with Herzlich natur ♥
The best natural products are always those that grow in your own garden or as wild herbs in the area.
But of course there are never all herbs in the home garden. And of course it is also a not inconsiderable effort to harvest and dry the herbs.
That's why it was important to us to find a partner who shares our love and enthusiasm for natural products and who places such high demands on the quality of their products that we can recommend these products to our customers without reservation.
This resulted in our cooperation with the incredibly likeable people from "Herzlich natur". - And as a special extra, shop-exclusive sets with seasonal herbs were created at a special price.