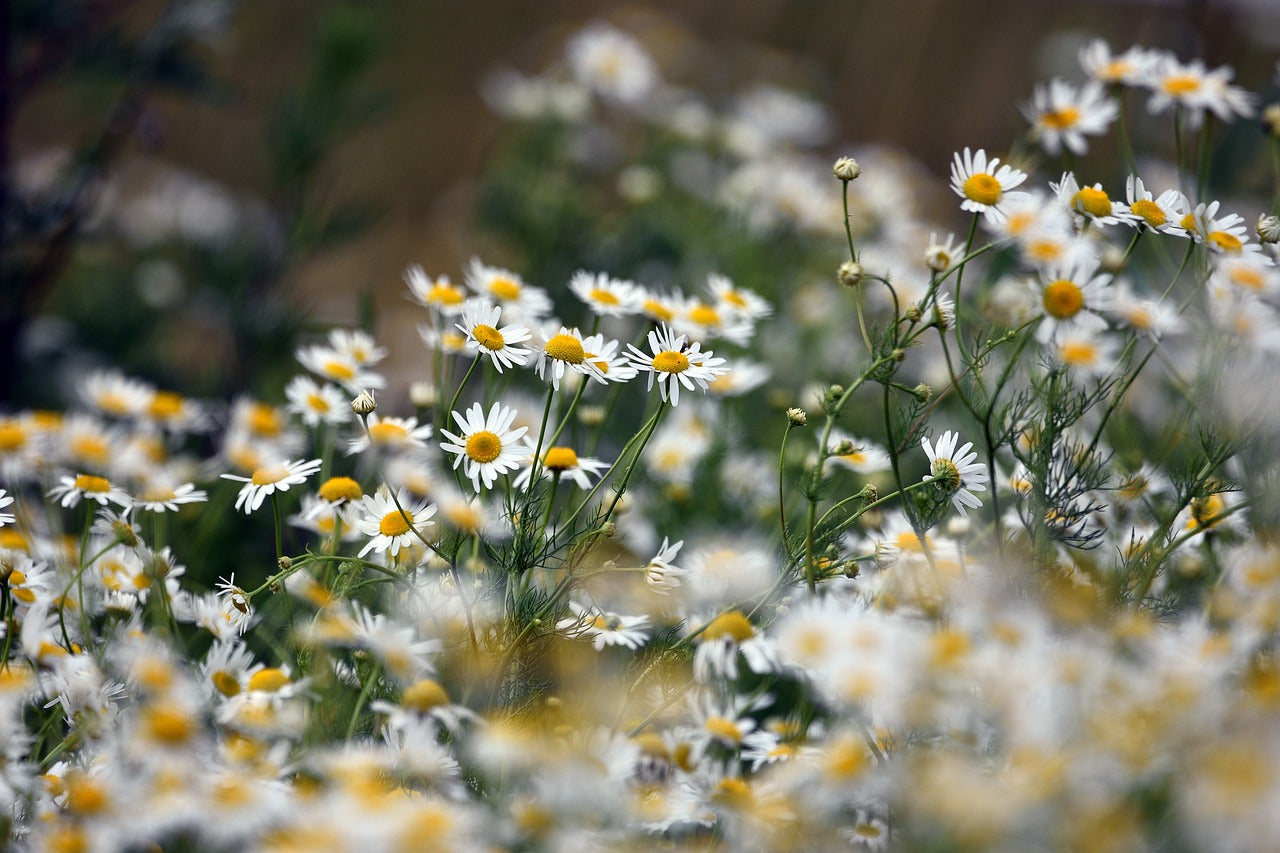 Chamomile – the gentle healer
When many people think of chamomile, the first thing that comes to mind is the fragrant tea from childhood, which was often served for colds and flu. And rightly so, because the centuries-old medicinal herb is a miracle cure in the fight against bacterial infectious diseases and is also well tolerated by children, for example for teething or stomach problems. Similar to the daisy, it likes to grow on roadsides, in fields and meadows, but also on walls or on barren ground, with its flowers preferably stretched towards the full sun.
Use of chamomile hydrosol
For anyone with blonde hair, the plant water obtained from chamomile is the perfect care after washing your hair, because it gives the light strands more shine and suppleness and makes the hair shine again. The hydrolate is also ideal for people with irritated or sensitive scalps, as it relieves itching and soothes redness. Classically used as a steam bath or for inhalation, chamomile hydrosol soothes the sinuses when you have a cold and has an expectorant effect when you cough.
Note: Hydrosols should always be stored in a cool, dark place.
Chamomile hydrosol Recipe
By Yannis
Instructions
Add 1 liter of water to the mixing bowl of the Thermomix, 0.7 liters of water to the Monsi
Pour dried or dry chamomile into the cooking basket
Put the lid on the still and start the still as described in the instructions for use
In the Thermomix®, set the time to 30 minutes, the temperature to Varoma® and the speed to level 1.
After 10 - 15 minutes, the hydrosol (essential oil) drips into the collecting vessel.