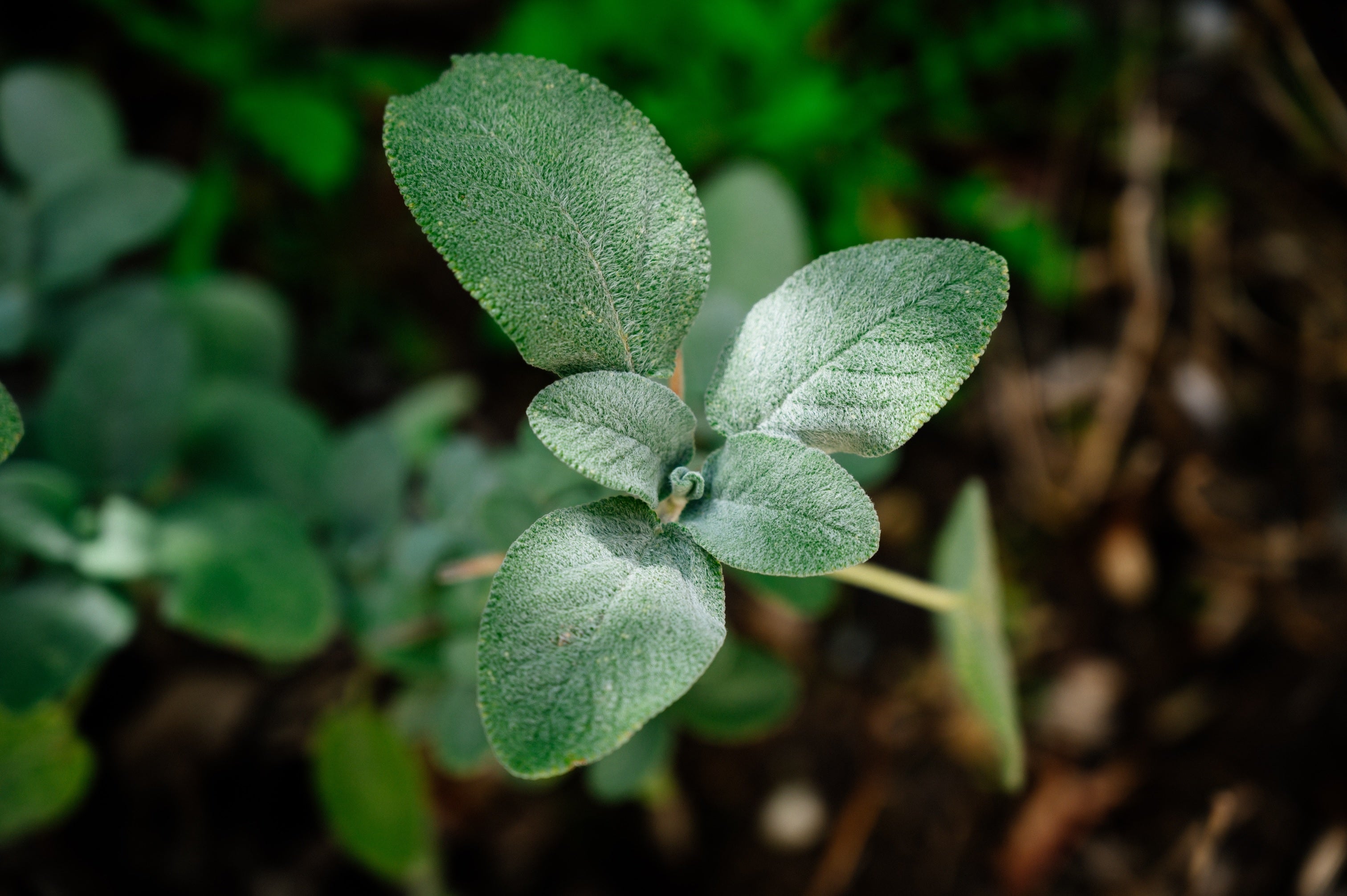 Sage – the spicy medicinal herb
Although originally from the Mediterranean, sage has now become an integral part of almost every garden. The firm, sometimes almost furry leaves are ideal for adding a sophisticated touch to meat dishes or sauces. But sage has also always been known as a medicinal herb. It is often used as a tea (e.g. for gargling), especially for colds that affect the mouth and throat. It strengthens the mucous membranes and even has a disinfecting effect thanks to its essential oils. The medicinal herb can also provide relief for inflamed or bleeding gums and stops the bleeding thanks to the tannins it contains.
Use of sage hydrosol
A great strength of sage is its antibacterial and antiperspirant effects. A hydrosol made from the leaves is therefore the perfect basis for a homemade deodorant that stays fresh for hours, without any artificial additives. Also used as a mild hair tonic for slightly greasy hair, the hydrolate ensures a balanced scalp and naturally beautiful hair. As an addition to the foot bath, the plant water can also help tired feet regain their vigor.
Sage - hydrosol Recipe
By Matthias
Ingredients
fresh or dried* leaves
*Using the dried leaves makes the hydrosol more aromatic
Instructions
Add 1 liter of water to the mixing bowl of the Thermomix, 0.7 liters of water to the Monsieur Cuisine
Place fresh or dried* sage leaves in the cooking basket, press them down lightly, and slightly moisten the dried ones
Put the lid on the still and start the still as described in the instructions for use
In the Thermomix, set the time to 30 minutes, the temperature to Varoma and the speed to level 1
After 10 - 15 minutes, the hydrosol (essential oil) drips into the collecting vessel.